In addition to our accomplished dentist, our entire team will make sure you are well taken care of from the moment you set foot into our office. We have a close-knit group of dental hygienists, dental assistants, and office managers who are committed to giving you and your family a wonderful dental experience.
Dental Hygienists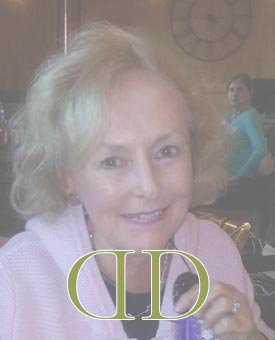 Christine Sheaff, RDH
I graduated from Temple University with a certificate in dental hygiene and a BS in education. I have many years of experience in dentistry and joined Derman Dentistry about a dozen years ago. I work with patients one on one to meet their dental needs, to provide personalized care and oral health education. I enjoy the personal relationships I've built with my patients over the years, as well as the family-oriented and fun office environment we create.
Outside of work, I enjoy my two grandsons immensely; they are my joy. I enjoy my home and garden when time permits, as well as the beach with a good book! In addition to my work in the office, I am also a clinical instructor in a dental hygiene program at Manor College. My students bring energy and a light to the profession; teaching them is a fulfilling part of my life.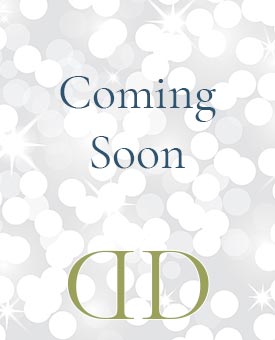 Elizabeth Ball, RDH
I graduated from the University of Vermont dental hygiene school and have more than 40 years of experience as a dental hygienist. It's been a pleasure to spend my entire career with this practice. I enjoy working with a variety of people and helping with their oral health through hygiene care and patient education. Our team has been together for a long time and know how to work together in our care for patients.
I am married with four adult children, and have lived in Lawrence Township for most of my life. I enjoy spending time with my family, cooking, and gardening. Now that the kids are grown up, my new hobby is our backyard pond.
Dental Assistants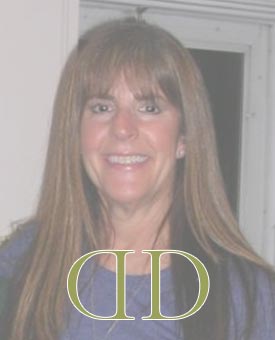 Caroline Rogoff, CDA, RDA
I've always liked people and helping them in all aspects. I earned my associate's in applied science at Mercer County Community College and have my certificate as an RDA. I've been a part of this practice since the day I began as a dental assistant in 1978. I enjoy getting to know our patients on a personal level, learning about their lives, work, school, and family. We have a great family atmosphere here that our patients really like.
I am a very active person. I enjoy going to the gym, spending summers at the shore in LBI, and baking. My spare time is spent with my husband, family, and friends.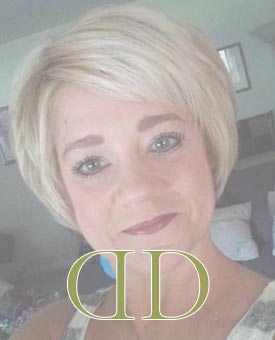 Dana Mirabelli, LRTD
I joined the dental field in 1986, and gained experience through the years in oral surgery and periodontics. Since joining this practice in 2000, I have assisted with all procedures and provided patient education. More important, I like to give comfort to patients, especially the nervous ones, and put their minds at ease. I genuinely look forward to coming to work every day to spend time with our office family.
Outside of work, I have a daughter, a son-in-law, and a cat named Monkey. I love hiking, cooking, traveling, and cheering on the Giants!
Office Manager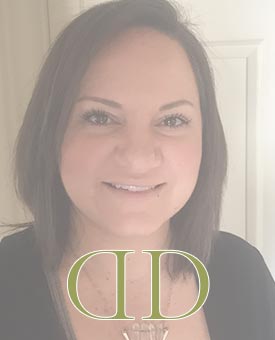 Stephanie Meagher
I have been a part of Derman Dentistry since 2006. I originally trained and worked as a dental assistant for six years before moving to the administrative side of dentistry. I take care of all our billing, insurance coordination, treatment planning, and management of referrals. It is very important to me to make people feel comfortable in our practice, especially those who have had negative dental experiences in the past.
I live in Bordentown with my husband and six pets. In my spare time, I enjoy being outdoors, growing herbs and veggies in my garden, cooking plant-based meals, and creating homemade herbal remedies.
Administrative Assistant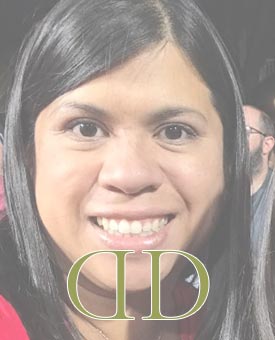 Monica Jackson
I joined the Derman Dentistry team in 2017 as part of our front desk staff. I assist patients with questions over the phone, schedule appointments, and take payments. I love working with an amazing, professional staff that treats each other so wonderfully. Everyone here is so knowledgeable, and they treat every patient with such care and concern.
I am the wife of a hardworking Medivac pilot. We have two young children who are both in elementary school, and a great dog named Stella. I keep very busy with them and their school activities. When I have free time, I love to scrapbook and read. As a family, we love football, especially the Philadelphia Eagles.